Insulated Patios
We understand that having a comfortable outdoor entertainment area is essential for both summer and winter.
Whether you're enjoying summer afternoons entertaining in the sun, or providing hot coffee on a cool night in winter, needing a place to entertain that adapts to both seasons is crucial.
Patios are great for both summer and winter, insulated patios are even better because they provide warmth in the winter, and cool it down in summer.
At Diverse Gazebos & Decks, we source insulated patio panels from Leading Suppliers, so you can stop searching for the perfect patio, we are it.
We use only Australian owned and operated manufacturers of insulated panels.
We now offer finanacing!
Get your dream started today with Certegy Ezi-Pay and 36 Months Interest-Free Payments!
DeltaTrim™ provides an all-in-one solution of roofing, insulation and ceiling. With superior spanning capabilities compared to traditional roofing products, DeltaTrim™ is a cost-effective and efficient solution to your insulated patio project.
DeltaTrim™ consists of three main components:
Durable steel roof sheet
Choice of Expanded Polystyrene Fire Retardant (EPS-FR) or Polyisocyanurate (PIR) cores
Smooth, easy to clean ceiling finish
DeltaTrim™ comes with foam filled peaks – this reduces corrosion and stops vermin from entering the cavity.
Warmer in winter and cooler in summer, DeltaTrim™ insulated roofing panels helps to control the temperature of your outdoor area so you can keep entertaining all year round.
Polystyrene offers excellent natural insulating properties, ensuring that your outdoor area remains cool in summer, yet warm in winter. Polystyrene also offers excellent sound dampening, limiting the noise of rain on a metal roof.
DeltaTrim™ is available in a range of thicknesses, from 50mm to up 250mm. Each increase in thickness offers greater spanning and insulating capabilities.
Cost-effective, efficient, and with a variety of designs to choose from, we are the best choice when it comes to choosing an insulated patio for your backyard.
We Build Custom Patios in the Gold Coast
You can have an outdoor space that suits your lifestyle with our custom patios in the Gold Coast. Our builders have more than 30 years of combined experience in providing families with a perfect outdoor entertaining space. We use quality products from local Australian companies to design and build a beautiful patio addition to your home.
When Building Outdoor Patios in the Gold Coast, Consider Diverse Gazebos & Decks
Consider these tips for creating the ideal patio.
Find the best location: When planning where you are going to build your patio, consider the position of the sun for when you are likely to use the space. You want to make sure that it will not be blocked by any large structures. You should take advantage of any amazing views you have, or if you prefer a private oasis then place your patio in a location where you are not going to be overlooked by your neighbours.
Ensure the size suits your purpose: You can create a patio that is a small comfortable space for two people or a large area to accommodate large groups. However, ensure that you plan the size of your patio to fit in your furniture, and still have adequate space to walk around.
Add a roof for year-round use: You will get more use out of your patio with an insulated roof to keep it cool in summer and warm in winter. We use DeltaTrim roofing panels.
What You Can Expect from Diverse Gazebos & Decks Regarding Patio Builders in the Gold Coast
We will build a custom patio that suits your purpose and design style.
You will have flexible design options: We know that everyone has a personal style, which is why we help you to create a patio space that suits your purpose and design taste. We source our products from Australia's biggest local companies to ensure quality and have a variety of materials from which you can select.
Our builds are durable: You will receive a structurally sound build that is designed to last. Our projects come with a structural warranty of 25 years, which ensures that you won't need to replace your new patio roof in the near future.
We use DeltaTrim for an insulated roof: We have partnered with DeltaTrim to help you enjoy your patio year-round with insulated roofing. This Australian owned and operated company produces insulated panels that limit the noise of rain on your roof, are cost-effective, and come in a variety of thicknesses and designs.
Why Should You Use Diverse Gazebos & Decks?
We have extensive experience providing customers with functional and beautifully designed outdoor spaces. Our projects are built using quality materials from local Australian companies, and we offer a 25-year structural warranty. As patio builders in Brisbane and the surrounding area, we will meet your demands and ensure that you are 100% satisfied with the finished project. Contact us today and get the outdoor patio of your dreams.
Diverse Gazebos & Decks Are Proud Members.
Our work is completed to the highest standards by suitably qualified experts. Our knowledge and experience is demonstrated through the licences and memberships we hold.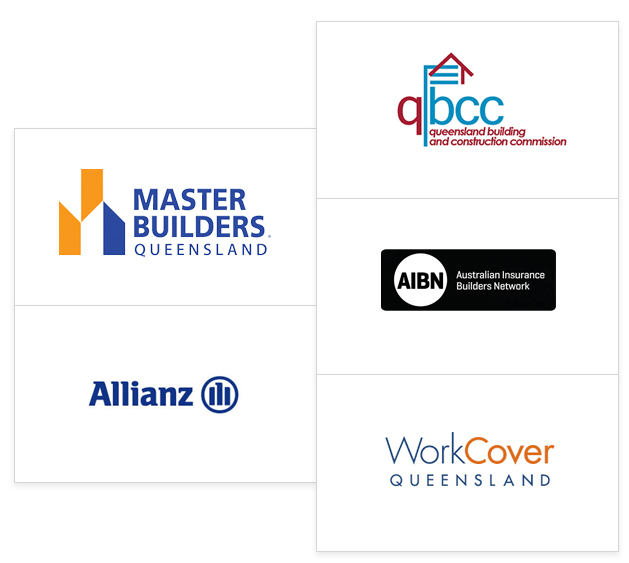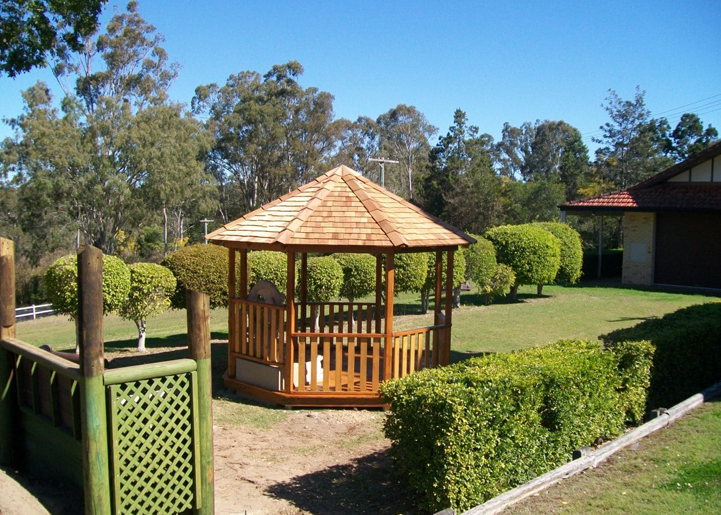 We use only the Best Materials!
We offer the finest quality product backed by the industry leaders. We ensure that every project we take on uses only the best materials to ensure a stunning durable finish.
Ausdeck
Cabots
Suntuf
Unicote
Miami Stainless
PolySun
Feast Watson
Colorbond
Sikkens
Sikkens
Laserlight
Hardwood
Transform your backyard into a tropical and tranquil space with our Gazebos, Patios & Decks.